Meet Dr. Angela Gambale O'Brien
Finding the Path to True Health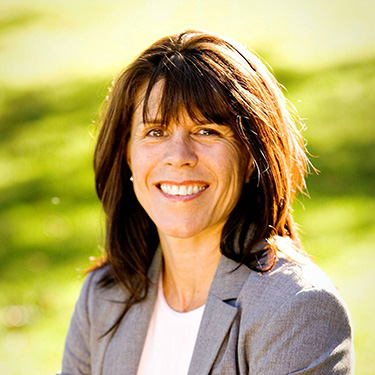 Dr. O'Brien knew early in life that she wanted to work in a healing profession. She enrolled in college and began attending a physical therapy program, thinking it was the right choice. After a time of teaching people how to walk after joint replacement surgery, she realized she wasn't promoting health or preventing problems from occurring. The research she did led her to read about chiropractic, and she knew it was more in line with what she wanted to do for others.
Gaining a Chiropractic Education
It was while Dr. O'Brien was attending college that her mother's life was forever changed by chiropractic. After a laminectomy some years earlier in her back, her doctors recommended a second surgery to address problems in her mom's neck and arm. The first surgery, however, left her feeling horrified at the idea of being operated on again. Dr. O'Brien, having met with chiropractors during her research, recommended her mother try chiropractic care.
"Not only did she not need that second surgery, but chiropractic completely changed her life. Her bursitis cleared up, her immune function improved and health returned to her body. That's when I decided it was the right profession for me."
Six months later, Dr. O'Brien had uprooted her life and moved to Davenport, Iowa to attend Palmer College of Chiropractic.
A Rehabilitative Approach to Chiropractic
While attending Palmer, she had the good fortune of being introduced to Dr. Burl Pettibon, a leader in chiropractic research and education. In addition to her chiropractic curriculum, Dr. O'Brien studied under Dr. Pettibon through her college years, even interning at his office in Tacoma, Washington after her graduation.
His teachings had a profound effect on Dr. O'Brien, carrying through to her patient care today. "I learned the real science of the biomechanics of the spine and nervous system. To this day, I practice a rehabilitative, reconstructive style of chiropractic that promotes postural correction."
CHIROPRACTIC CARE »
Staying Informed and Active
With more than 30 years of experience, Dr. O'Brien has consulted around the world, and lectured nationally and in countries such as Australia, Switzerland and Ireland. Her greatest success, however, remains seeing her patients understand the big idea of chiropractic and regain a sense of control over their health.
Dr. O'Brien is certified in Chiropractic BioPhysics® and is a Certified Chiropractic Wellness Practitioner, having studied with Dr. James Chestnut to achieve that qualification. She constantly seeks out the latest research and knowledge in the health field to give her patients the best possible care. When she isn't in the office, you can find her spending time outside skiing, hiking or enjoying the beach. "A connection to nature is essential for optimal health."
She has two teenage sons that have been under chiropractic care for their entire lives.
Dr. O'Brien is pleased to offer complimentary consultations. Contact us today to book your visit and find out more about what we can do for you!
---
Chiropractor Swampscott | (781) 593-2388